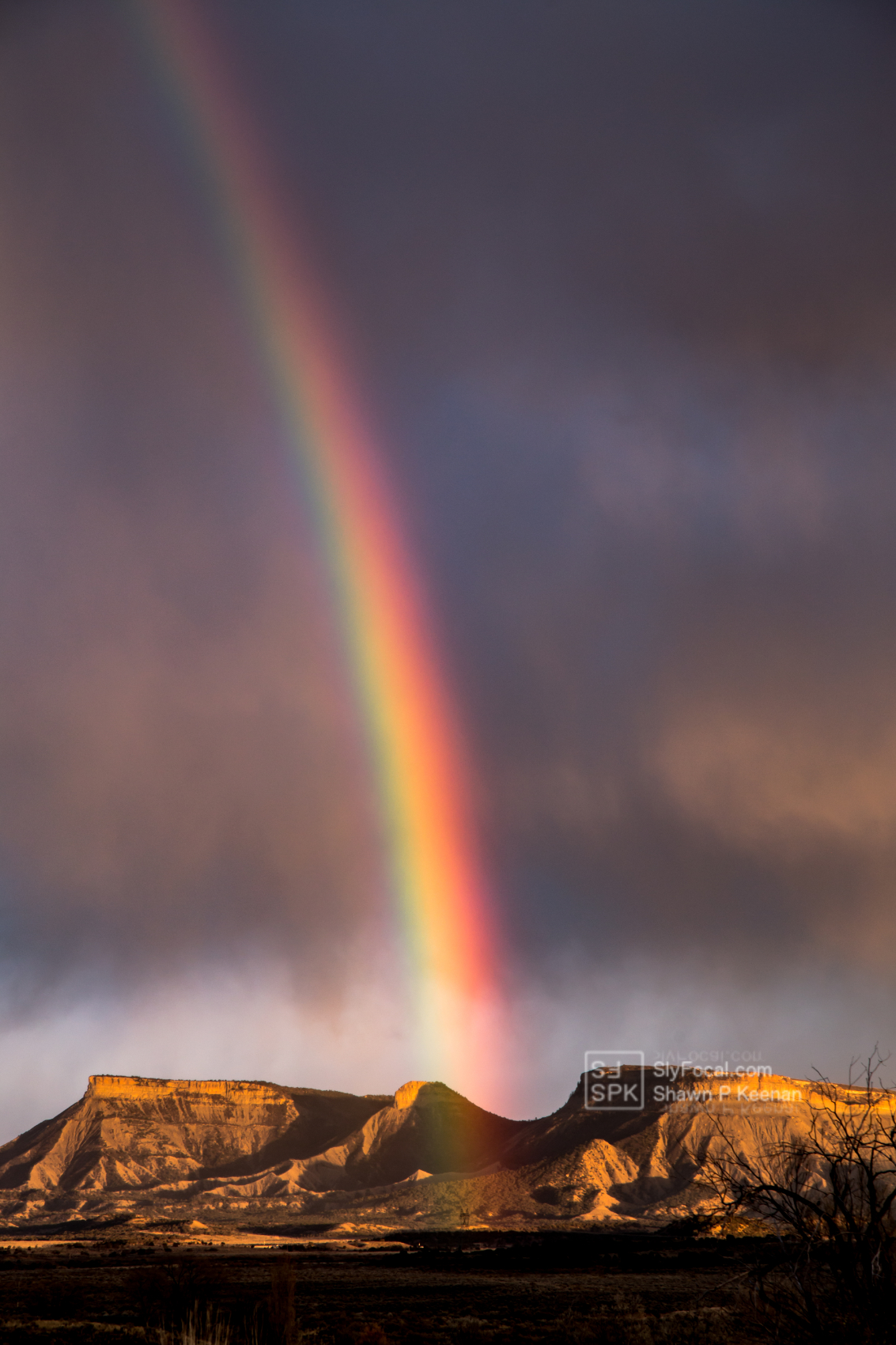 Where were they shot?
"Canyon Rainbow" (B and C), and the other that goes with them were shot during a road trip in November of 2017. We were staying in Cortez, Colorado, United States.
How did this happen?
A light rain hit the town of Cortez Just after my wife, child and I were leaving a grocery store. As we drove back to the hotel, we started to notice this entire light show develop. First came the light line of blue, perfectly blanketed by a glowing set of clouds. Then, slowly, one rainbow started fading in across the backdrop, then a second.
How did I get the shot?
yet something compelled me to rush board capturing what you see in these photos. I drove back to the hotel and made the difficult trek upstairs (by pushing at least two elevator buttons and standing there for six seconds). Nearly dropping my gear trying to rig it up and sling it around my neck, I raced it back down and out the door. Grace had the baby upstairs who she couldn't leave alone, along with an overfilled bladder. I told her I'd wait until she went, but she knew I might miss the shot, so she kept repeating: "Just Go, Just Go!"
Heading outside, I saw poles and wires all over that were poised to wreck my shots. So I slung my gear down down a small road and into a field. Once I set up the shot, I snapped away with only about five minutes to spare. It all happened too fast for me to tell what it would look like in the Final shots. But once I got them in the post processing, as you can see, it all worked out quite well.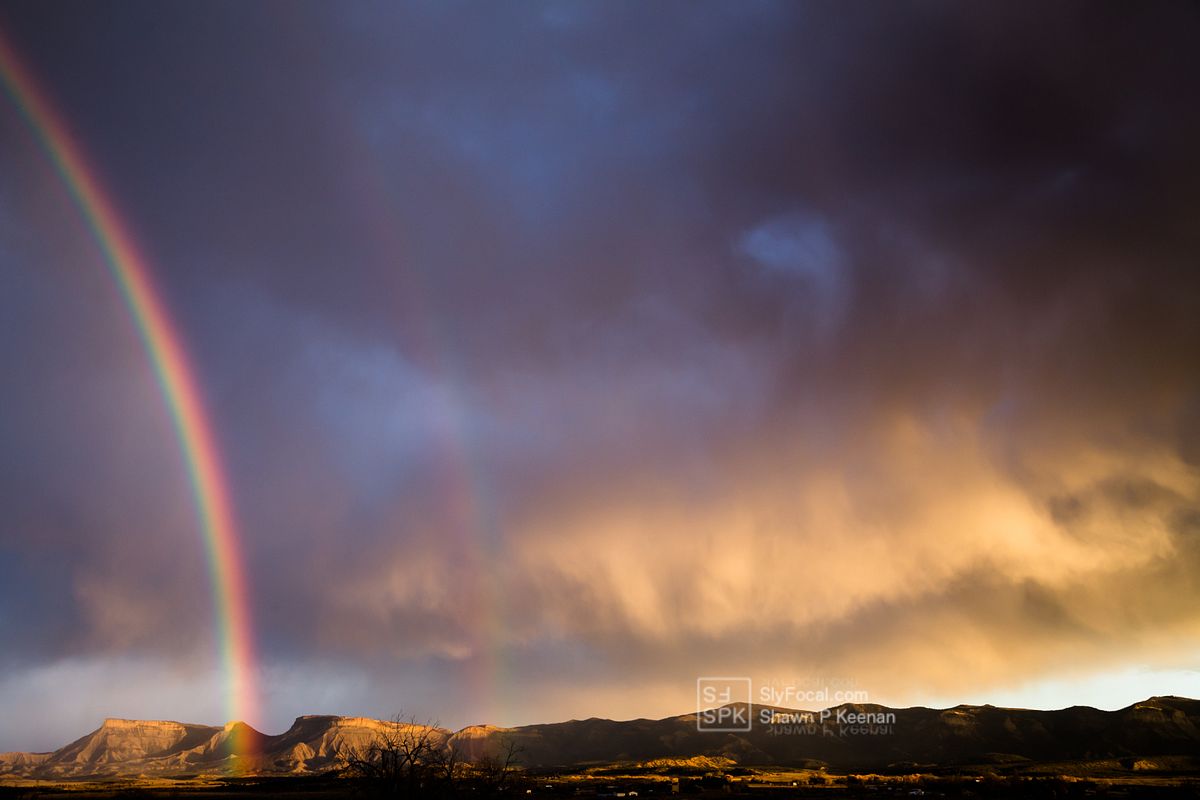 What happened later?

Grace finally got to pee. I figured you'd be relieved to know (get it?).