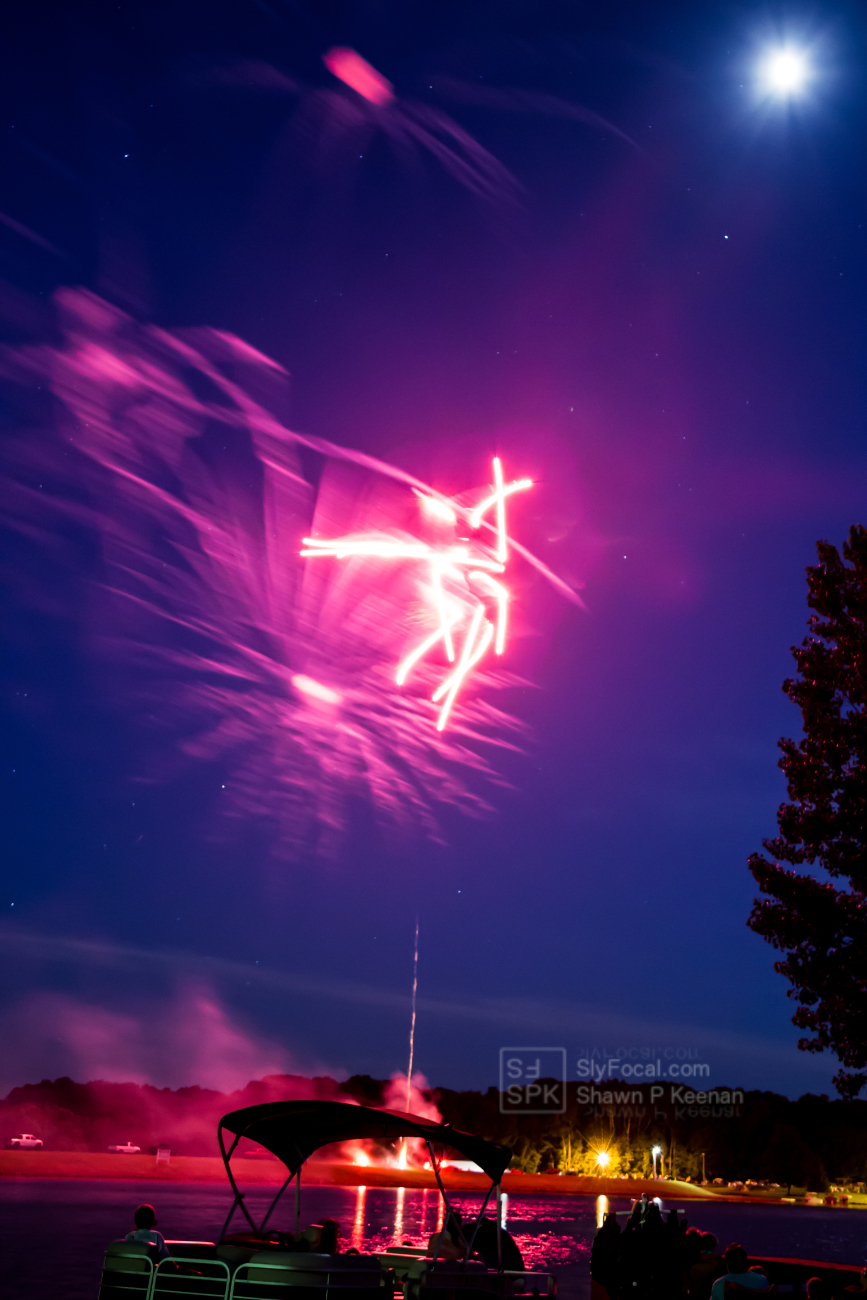 Where and when?
This image was shot during a July 4th celebration at Lake Santee, Greensburg, Indiana 2017.
How was this done?
The image was created by simply aiming the camera and holding the shutter open for 1.6 seconds. There was no planning involved and I had no idea what I had caught until I saw the image in post-processing.
The only alterations that were made were slight cropping and a tiny bit of contrast-type adjustment. The subject, what I call the "angel", was not modified in any way.
Being a scientist
I'm a very data-driven, scientifically minded human. I'm also very spiritually oriented. I usually use science to explain how situations occur. I refer to spirituality to explain why.
As the science nut that I am, I had to start digging, so I wrote to several fireworks display companies and asked two questions:
1. How likely is it that a firework was created, with 2017 technology, that would intentionnally draw this pattern within 1.6 seconds?
2. If you think this was likely NOT due to human craftsmanship, can you think of any atmospheric conditions that could help create this shape?
In return I quickly received answers from all of them. And in complete satisfaction to my inner nerd, explanations were intelligent and punctual. The following sums up every answer I received from every company:
"The effect you have captured here is likely a "Go-getter" shell or similar scattering effect such as a "Crossette". Typically a long exposure in conjunction with those type of effects will create an image such as this. While the scattering pattern is random you certainly caught it at an interesting moment. Although Go-getters and Crossettes are slightly more advanced effects, the technology to produce them has been around for decades if not longer."
The above was sent from Zambelli Fireworks, https://www.zambellifireworks.com.
Other, similar and intelligent answers came from Pyrotechnics Guild International, http://www.pgi.org, Hollywood Pyrotechnics (Facebook link) and others who did not give permission to post their information.
Why the shot came about
I don't like to push my faith on others, so for now I'll just explain how I believe this came about... I asked, I received. To me that's the "why" that explains this image. Of course some people will refer mainly to how the image was created. Please keep in mind, all answers from the pros said these patterns are random. In other words, no human decided what the pattern would look like. And granted, I agree it's possible this had nothing to do with the divine, but for me the only response to that is, "Come on!".
Thank you to all who participated in the discussion.
More from that same fireworks display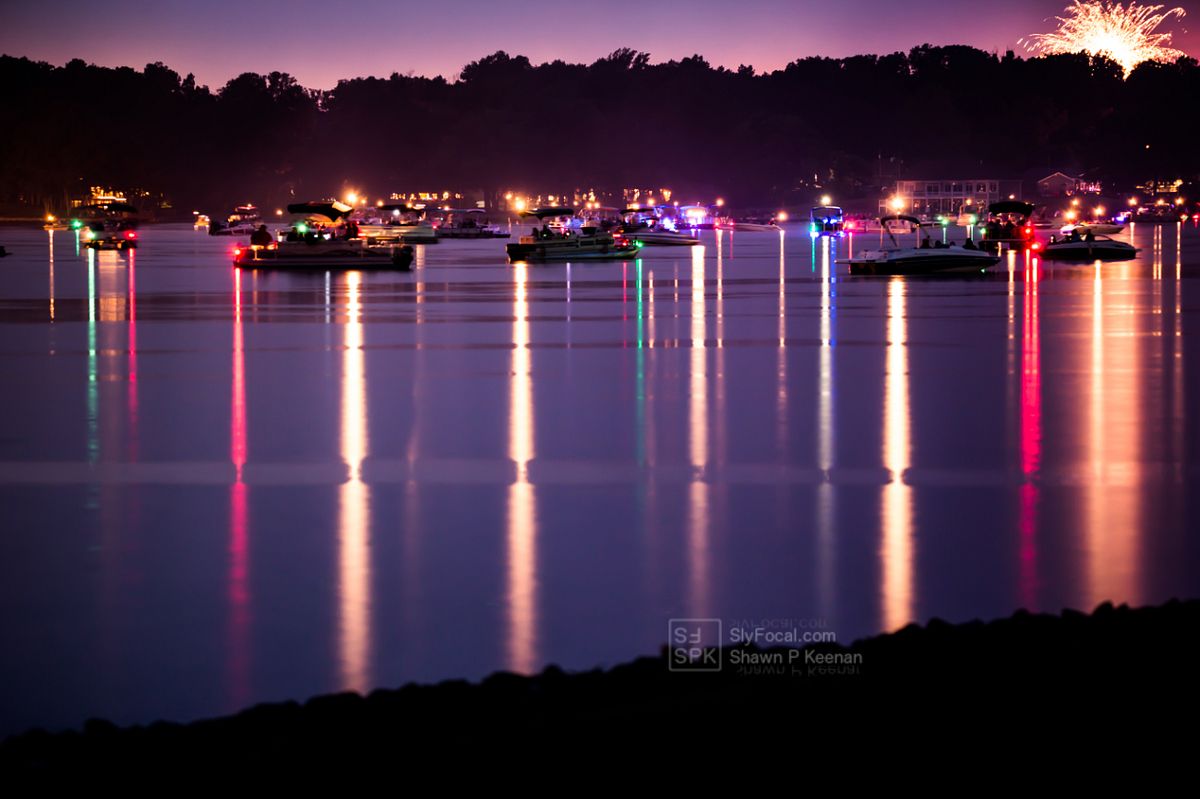 See my entire fireworks gallery